Stop leaving your website's success to chance.
You've got the fire in your belly.
The passion and excitement is overwhelming you with joy.
You're ready to share your big visions with the world.
And you know in order to do so, you need a website!
Well lady love, we are here to help! In fact, we're pretty confident that we've got a package
that will support you whatever stage of business you're at!

Keep on scrolling to find out all the details.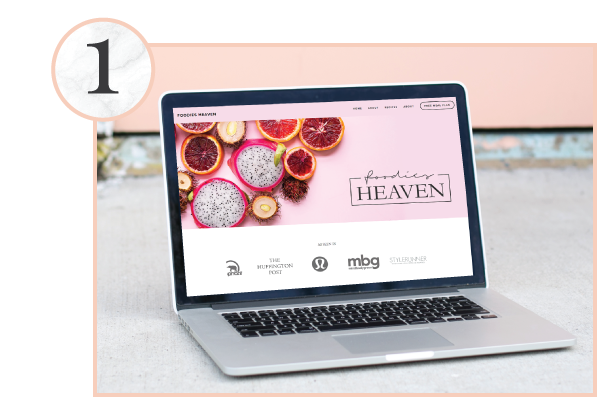 Kick start your biz, with our
Square Kit Designs Toolkits

We're passionate about helping you get your wonderful work out into the world ASAP so you can start making money and changing people's lives!

That's why we've created a range of DIY toolkits that step you through the entire process of creating a professionally designed website that will WOW your dream clients!
Love it. Launch it. e-Course

We know how painful it can be to sit behind your computer screen, tearing out your hair, desperate to hit the GO LIVE button on your new site.

We've created a unique way to create and launch a website you LOVE.

Start Up with a custom Square Kit Designs site
You want your site up ASAP so you can get your business out in the world!

Starting with one of our Square Kit Designs we'll do the heavy lifting in customising the template to deliver you a unique and professional website.

Meanwhile, you can sit back and make sure the champagne is on ice, ready for launch day!
Take it to the next level.
With a completely custom site.

We personally LOVE creating one-of-a-kind websites for the woman in business that is ready to take things to the next level.

Whether you've felt that call to create a signature e-course, need a stunning sales page for your new offering or are ready to step into the next phase of the business that you've been dreaming of creating - then our completely customised sites are the option for you.
Once you've read through my process, familiarised yourself with the FAQ's and understand the pricing of my web-design packages, send me through an enquiry using the form below to get the ball rolling!
We'll meet over Skype, and discuss all your ideas for your website, take a look at your existing site & logo (if you have them) and develop a vision board for your site.
Then we'll strategise together what features and pages you need throughout your site.
Once you've booked in for a web-design project, we'll set a time-frame for launching your new project and for the all-important design work to begin.
This is where the magic happens, and you'll start to see all your ideas and inspirations come together.
We've strategised, we've been visionary and we've designed a killer website that's bound to please your dream clients. Now it's time to share the magic with them!
We'll share your site with your social media tribe, email list and launch it out into the world!
I don't have a logo yet, can I still work with you?
ABSOLUTELY!!!
JuJu Creative Hub is a full-service agency, meaning that you can come to JuJu for much more than web-design.

Just a word of warning though: We offer a comprehensive strategic approach through our VIP branding experience, Brand Alchemy - when developing any visual identity. This approach is much more than a logo design; it is a holistic look at your entire brand. I offer this process so that your brand is built to grow with your business!
How do I know if I'm ready to work with JuJu Creative Hub?
You're suffering from what I like to call 'website-shame'. Instead of sending people to a website where they can explore your services and get to know you and your brand better, you often hide behind email and end up sending customised quotes to each and every potential lead.

You're ready to change that, and start making your brand stand out online, share your packaged services and sell more products!
Do you create other collateral as well?
Yes absolutely! We love to create customised collateral for our clients - from business cards, to e-books and even product packaging. Simply let us know what your project involves in our Design Discovery Call!


Is there a waiting list?
To be honest - usually!
When you book in with JuJu Creative Hub, we'll discuss your ideal launch date and do our best to accomodate that in our launch plan. In order to fully focus on each website that JuJu Creative Hub lovingly creates we schedule a set period for each of our clients. This can mean there may be a waiting list to begin your project.
How do we get started?
If you're after a custom website, simply scroll back up this page to either of our custom website packages and hit the enquiry button. You'll need to answer a few questions about you, your business and your ideal website. We'll book in a time to have a quick chat over Skype where we can discuss all those ideas you have for your new online home.
Once you've decided to work with JuJu Creative Hub for your web-design project, you'll need to pay a non-refundable deposit, in order to secure your project into our project schedule.
What platform will you use to design my site?
Squarespace BABY!
These days, we solely work with Squarespace to create our customised one-of-a-kind website. It's our belief that this is an extremely easy platform for our clients to learn once the design process has been completed, without having to enrol in a web-design course! If you'd like to know more about why we choose Squarespace, we've written a blog over here all about it!
How will I know how to use my site once it's launched?
Absolutely! We'll hook you up with all the information you need to be an absolute pro at navigating and using your new website.
You'll also get 30 days virtual support after you've launched, so that you can ask any questions that pop up after launching.
How is working with JuJu Creative Hub for a custom web-design project different from building it myself using a Square Kit Designs template?
We've been using Squarespace for half-a-decade... so it's fair to say that we know quite a bit about building sites on the platform. What this means is that we are able to add in a lot more custom features for our clients who choose a custom website. We generally suggest our Square Kit Designs toolkits for people starting out in business or launching their first website. Choosing to work with JuJu Creative Hub in a custom website project will ensure that every element of your website is perfectly aligned with your brand vision.
All elements are professionally custom designed and coded where necessary into your site.
Do you build e-commerce sites, e-course platforms and sales pages?
We sure do. The only time we don't use Squarespace is when our client's require a custom e-commerce site. As for e-courses and sales pages, we love customising Squarespace for this same purpose (because it really is amazing in it's functionality!).
If you require e-commerce, e-course or sales page functionality, please let us know in your initial enquiry and we can share with you what's involved.
What do I need for my site?
Every site is different. But here's a list of the basic must-haves for every site. Please consider whether you have, or will have by your expected start date, these items prior to booking in a website project.

* Logo & Brand Style Guide (If you don't yet have a logo and brand style guide, you might be interested in Brand Alchemy).
* Professional Photography (Stock Photography can be utilised - but your site will look much more on-brand with professional photos that include your pretty face!).
* Content Copy
We've also written
this handy guide
to launching your website - which will probably spark an extra few ideas for you to think about.
Do you write the website copy for me?
Simply put - nope. However, we make an effort to work with you and your chosen copywriter on what elements will need to be created. If you don't have a copywriter, we are more than happy to suggest some of our favourite women to work with!
How long does it take to design my site?
Hmmmmm.... just how long IS a piece of string?
In all honesty, each project is different. If you download our package details via the enquiry forms above, you'll get more details about timeframes for each of the individual projects we offer.
What if I don't have everything prepared by the alloted time I booked in for my web-design project to begin?
In our discovery call, we'll work together to determine how long you need to prepare items such as professional photos, content copy, logos etc.
It is up to you to determine whether the timeframes are realistic with your other commitments.
Once you have booked in, you'll need to ensure that you're prepared to have all that is required ready to go.
If your content and relevant files aren't provided to JuJu Creative Hub two weeks prior to your project's start date, your project may be required to be post-poned until the next available start date.
How much work do I need to do outside of our time together?
Once you've booked in your project with JuJu Creative Hub, you'll be provided with some resources to help you map out your content, images required and site map. You'll need to return this to JuJu Creative Hub two weeks prior to your project beginning.
You'll also be responsible for providing any website copy, logos sourced elsewhere, professional photos and other relevant imagery to JuJu Creative Hub prior to your website project beginning.
Do you offer payment plans?
Yep! We sure do! Investing in yourself and your brand can be a huge leap!
We can chat about the details of our payment plans in our discovery call.
Please Note: the entire amount is due for payment prior to your project beginning.
Do you offer refunds?
Once you have paid your non-refundable deposit, you are booked in for an allocated period of time, where one of our designers will focus solely on your web-site project. As this time has been allocated to you, we may have had to turn away other clients that would have been able to complete their project during this time.
Therefore, once your final payment has been made, there will be no refunds issued. It is for this reason that we encourage you to select a time that you know you can dedicate to the project, in order to make the most of our time working together.
We will work together in our discovery call to determine the best possible time for both parties.